So I just heard about this, and it's definitely something I can promise myself to do. It falls at a bad time, since I'm working the next three days and I have other stuff to do. But I guess I'll figure it out.
So here it is: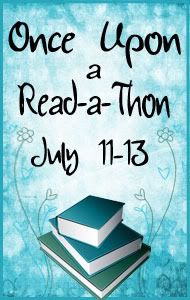 Books so far:  1
Pages so far: 223 (on Nook)
Currently reading:
Let's see how this thing goes!
UPDATE: I failed miserably. I had to work. I only finished one book.  A really good book. But still.  Sigh…
Until Next Time!
Keep♥Reading